2021 Jeep Wrangler 4xe
The legendary, rough and rugged off-road Jeep, now with electric power that adds to the adventure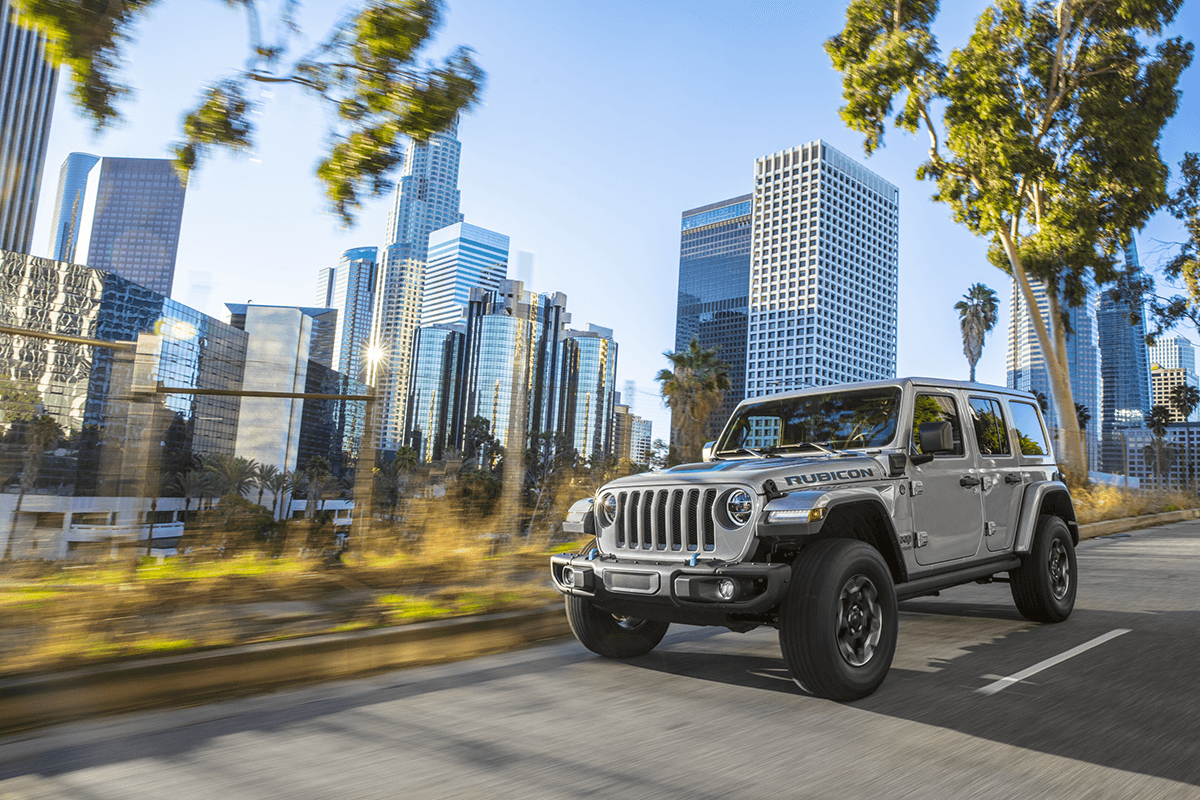 The 2021 Jeep Wrangler 4xe is paving the future for hybrid and electric vehicles. With 375 horsepower and 470 pound-feet of instant torque, the Wrangler 4xe runs on hybrid electric power without sacrificing strength and performance. The Wrangler 4xe also preserves the classic, military exterior design that the Jeep Wrangler is known for.
Award-Winning Hybrid Innovation
The Wrangler 4xe boasts an EPA estimated 49 miles per gallon, and an estimated total driving range of 370 miles. This stunning performance is achieved through Jeep's award-winning hybrid technology! The Wrangler 4xe won the Hybrid Technology Solution of the Year at the AutoTech Breakthrough Awards.
Hybrid Mode
Wrangler 4xes run the Hybrid mode by default, utilizing Electric power first. This mode combines the power of the 2.0: turbocharged engine and the electric motors, providing the best performance between all modes.
Electric Mode
Electric mode is available when the battery has more than a 1% charge. The vehicle can run in Electric mode for up to 21 miles, emitting nearly zero tailpipe emissions up to highway speeds.
eSave Mode
This mode utilizes the engine in order to save the battery for later use; the engine shuts off when power demand is low enough. You're able to customize this mode in order to increase battery charge if desired!
Charging
All Jeep Wrangler 4xes can be charged out of a typical household outlet through the Level I (120) charging system that comes standard with all units. It takes about 12 hours using this method. Faster charging is available with a Level II (240V) charger that can be purchased separately. A Level II charger can fully charge a Wrangler 4xe battery in approximately 2 hours!